Angel Y Dulce
Having trusted A Mi Manera with the care of my mother has been the best decision I have ever taken. The especially close care by the professional and capable staff has made me comfortable and sure of the fact that my mother is in good hands while I am at work. Thank you A Mi Manera!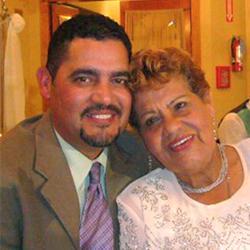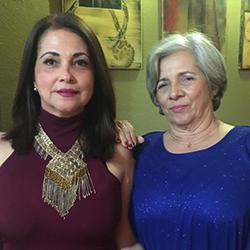 Maritza y Silvia
A Mi Manera has changed my life, and my sister's life. She loves the company, the warmness, and the love which which they treat her regardless of her disabilities. She feels useful and appreciated. I can go to work knowing that she is being taken care of and loved. This is all thanks to the marvelous team they have created, which I am extremely happy I have found to care for my sister. Thank you.
Ana Hornia
My parents Alicia and Danilo are two examples of elderly people who in their youth were very negative, lonely, anxious and preoccupied. Ever since they started going to A Mi Manera all three of their children have seen a positive change in their lives and attitudes, and have gotten in better shape physically and mentally. They are both happy and full of joy. Thank you to the team for their work and for helping make both of them better people who surprise me every day with their stories and smiles.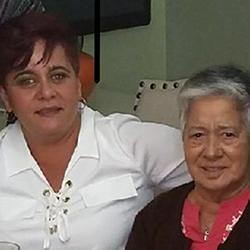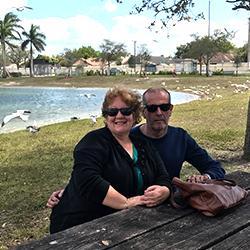 Maritza y Jose
"A mi Manera": Cambio mi vida, y la de mi hermana. Ella disfruta de la compañia, la calidez y el amor con que la tratan sin importar su discapacidad. Se siente útil y valorada. Yo puedo trabajar sabiendo que esta cuidada y querida. Gracias a ese equipo maravilloso que han formado, del cual me siento orgullosa de haber escogido para el cuidado de mi hermanita. Muchas Felicidades por ese Gran Trabajo